CDC Caught Deleting 6,000 COVID Vaccine Deaths From VAERS Website, Report Says
Pastor And Family Receiving Death Threats For Helping Locals Escape Persecution From Militants
MCGA: California Set for 'The Sage From Sacramento
Prayers Asked For Anne Graham Lotz's Son As He Battles For His Life In Hospital


There is a coordinated effort worldwide to bring in a Digital Identity and Social Credit System
All the evidence is there, it just needs piecing together. There is a coordinated effort worldwide to bring in a social credit system right under your nose. The time to put a stop to it is now, and marching through London peacefully every few weeks won't change a thing, what has it changed so far?
Latest Lockdown Shows the Extent of Australia's COVID Insanity
Australian MP Says Unvaccinated People "Need to be Controlled and Restricted"
House Republicans Compare President Biden to a Cuban Dictator in Letter Addressing Censorship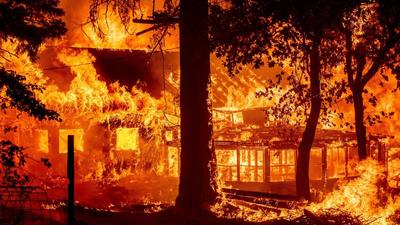 Evacuations Underway As California's Largest Wildfire Spreads
Oil: Russia's Clever Gasoline Game- Analysis
Russia stated that it is ready to introduce a ban on gasoline exports as soon as next week amid record-high wholesale prices on the exchange. In fact, we heard similar themes out of both China and India last week.
Sen. Lee: Infrastructure bill 'reverse Robin Hood'
GOP lawmakers criticize Pelosi's 'partisan' Jan. 6 committee
Biden and Iraqi PM to announce conclusion of U.S. combat mission in Iraq after White House meeting

Mom Files Lawsuit After Teacher Tells Third Grader She Can't Wear 'Jesus Loves Me' Mask
AZ Audit Exclusive: AZ Senate President Confirms Ballots Were Printed on Wrong Paper, Allowed Bleed-Through
Evidence To Soon Be Presented To Citizens Grand Jury Of Interstate Conspiracy To Manufacture/Harvest Counterfeit Ballots For Use In 2020 Election


The Various Lies About the Delta Variant Set the Stage for Draconian Vaccine Mandates
House Republicans SLAM Biden's surgeon general for 'colluding with Big Tech
Why talk of lockdowns, school closures, and masks due to COVID-19 Delta variant is absurd and without any scientific basis: do the CDC and NIH leaders and Surgeon General ever read the science?
'Giving Up Our Rights As US Citizens': Texas Mayor Predicts 2 Million Illegal Immigrants Will Cross The Border In 2021


Conservative Rally Cancelled By Anaheim Officials – Latest Bob Siegel Show @ CGM Radio
Once again, free speech is shut down; once again, excuses are offered! Rep Matt Gaetz and Rep Marjorie Taylor Greene have been denied an America First rally. Listen now!
Natural infection vs vaccination: Which gives more protection? Nearly 40% of new COVID patients were vaccinated – compared to just 1% who had been infected previously.
Sorry Governor, that would be a NO: 'The Unvaccinated Folks Are Letting Us Down,' Alabama Governor Kay Ivey Says As Cases Surge


Review of Episode 3 of The Chosen – "Jesus Loves the Little Children" – Faith-Reason-Culture Podcast @ CGM Radio!
On this fourth edition of our series on The Chosen, hosts Dr. Melissa Cain Travis and Ryan Holland dive deep into an unprecedented cinematic depiction of how Jesus may have interacted with a group of children intrigued by this mysterious man they find camping alone in the woods. We see Jesus working with, playing with, joking with, and teaching children about the kingdom of God in a way never seen on screen before. Listen now!
NO THANK YOU: Senate defense budget bill would require women to register for draft
Study Shows 47% Of New COVID Cases In UK Comprised Of Vaccinated People
Reining in our new Big Tech censors: "Democrats protect voting rights by skipping town to thwart a vote, rescue the economy by paying people not to work, and fend off "the most significant test of our democracy since the Civil War" by proposing legislation that makes voter fraud easier."


"YouTube Should Not Be Telling Me What I Can See!" Bill Maher Becomes a Voice of Reason for Dems (Video)
Democrats Block Bill That Would Declassify Intel On COVID-19 Origins In Wuhan Lab
Football Coach Who Was Fired For Praying After Games To Take Case To Supreme Court
Jan 6 Patriot Faces 20-Years In Prison For Standing In Capitol For 10 Minutes – Wife Launches GiveSendGo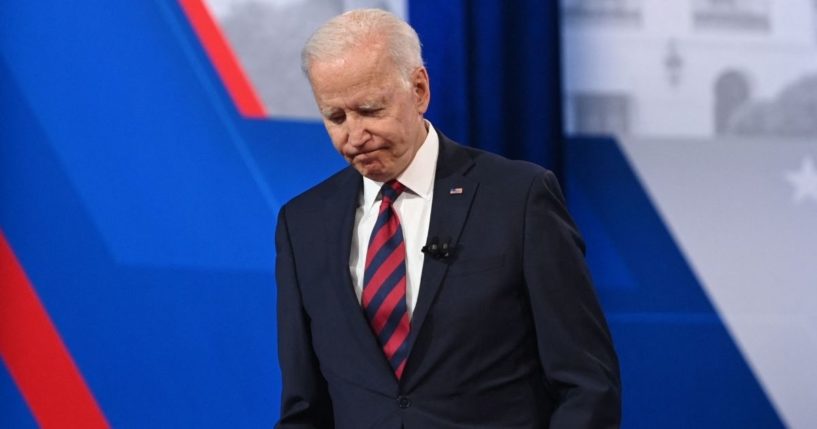 Most votes in American history: Biden's CNN Town Hall Total Failure as It Draws Smaller Audience Than Normal Night at Fox News
Why Not Award Ashli Babbitt's Killer the Medal of Honor?
Trump Releases Statement On AZ RINO Blocking Accountability For Election Crimes
Joe Biden Has Given Vladimir Putin a Huge Win on the Nord Stream 2 Pipeline


South Africa Descends Into Looting and Violence Amid Economic Turmoil
Great question! Why Did Georgia Mail Out 7 Million Absentee Ballots in 2020 Election When that Was the Number of Registered Voters in the State?


Internet Hit by Global Outage: More Than 32,000 Websites Down After DNS Failure
Bill Gates Funded the Creation of a 'Vaccine Passport' Tracking System Long Before the Coronavirus Pandemic
Democrats planning Civilian Climate Corps of 'millions' paid at least $15 per hour
Double standard? Infected Texas Democrat truants accorded medical privacy Denied Republicans


Cuba, COVID and Christ -Latest Bob Siegel Show @CGM Radio
Jim Berrier joins Bob to talk about current hypocrisies from the left including failure of our current administration to call out the Communist dictatorship in Cuba and the exploitation of COVID19 for political purposes, one of which is to blame Cuban protests on COVID instead of Communism! The program points to our true hope in Jesus as opposed to the hollow  promises of our elected leaders.
'It's Getting Worse': Daily Caller's Vince Coglianese Calls Out Military, Government For Labeling Everything 'Extremism'


CGM Radio Cross Talk – Sen. Paul BRINGS IT to Fauci, DO NOT Give $$ to GOP, and Jim's Studio Explodes!
On today's edition of Cross Talk, CGM Radio hosts Bob Siegel of The Bob Siegel Show, Jim Berrier of Since You Asked, and Ryan Holland of World News Brief discuss a wide range of topics including the epic grilling of Fauci by Dr./Sen. Rand Paul, the 2022 elections and if those will be stolen too, the Scottish Lords Braveheart-style betrayal by the GOP, how Christians and the Christian Church need to respond to the communist takeover, why you should not give money to the GOP, the reality that doctors and medical companies are not gods, and for the lucky 13th episode of Cross Talk Jim's studio gets wrecked for about a minute and you get to listen to it all happen! Join us for this "explosive" edition of Cross Talk!
Biden admin promotes radical group pushing critical race theory in schools
Rand Paul Asks DoJ To Investigate Fauci For Lying To Congress
"He has at least tangential responsibility…if this came from the lab he was funding, my God just imagine the moral culpability the man has."
Johnny Cab? Argo AI, Ford and Lyft to launch self-driving ride-hail service in Miami and Austin
Russia unveils new 'Checkmate' stealth fighter jet at air show


Seriously? Ocasio-Cortez: Concerned GOP laying 'groundwork for regime change' in Cuba
JAMA's retraction of paper finding masks harm children was 'political,' lead author says
Wow!! Pastor Who Was Stabbed 21 Times Forgives Attacker, Says God Kept Him Alive Through Ordeal


Lying' war escalates between Rand Paul and Anthony Fauci
Scotland Confirms 5,522 Deaths Within 4 Weeks of 'Vaccination' in a Population Smaller Than Minnesota
61% Agree With Trump: "Election Reform Must Happen"
Ka pow! Rand Paul and Anthony Fauci Clash on NIH Funding in Wuhan: 'It Is a Crime to Lie to Congress'
Conservatives Bring the Receipts on Democrats' Vaccine Misinformation
McCarthy Stacks Pelosi's January 6 Committee with Mix of Conservative Killers, Law Enforcement Experts
Ben & Jerry's Joins BDS, Will Go On Selling In Muslim Country That Canes Gay Men
'Shameful': Israeli Foreign Affairs Minister To Demand U.S. Enforce Anti-BDS Laws Against Ben & Jerry's
Ben & Jerry's Introduces Fun New Flavor 'Push The Jews Into The Sea Salt And Caramel'
JAMA Pediatrics Editors Retract Children's Mask Study
Boom. Trump Clobbers Biden, Big Tech — With the Constitution
CGM News Archives
Visit the CGM News Archives for links to all articles that are no longer on the front page.