Thursday, June 17, 2021
Movies and the Economy of my Life – Latest Bob Siegel Show!
FOX 26 Bosses Forced to Shred Defamatory Memo Targeting Reporter Ivory Hecker Who Covered Facts Outside Narrative
Are the Covid-19 vaccines "safe and effective"? (Video)
5th Exec Joins Moderna Billionaire Club — as Stock Price Soars Despite Growing Number of Injury Reports
New poll finds majority of Americans do not support election reforms like HR1
Tucker Carlson AGAIN slams FBI over Jan. 6th and roasts Twitter for accidentally confirming his reporting (Video)…
Federal Judge Blocks Biden's Ban on Oil, Gas
American Gestapo: Biden Administration Asks Americans to Report 'Potentially' Radicalized Friends and Family
FLA Urologist Links COVID Vaccine to Men's Infertility and Higher Risk of Prostate Cancer
Late Tuesday, in the wake of Revolver's investigation, Congressman Matt Gaetz of Florida sent a letter to FBI Director Christopher Wray demanding to know how many undercover federal agents and informants were present at the Capitol, what roles they played, and how many of them had infiltrated the Proud Boys, Oathkeepers, and Three Percenters…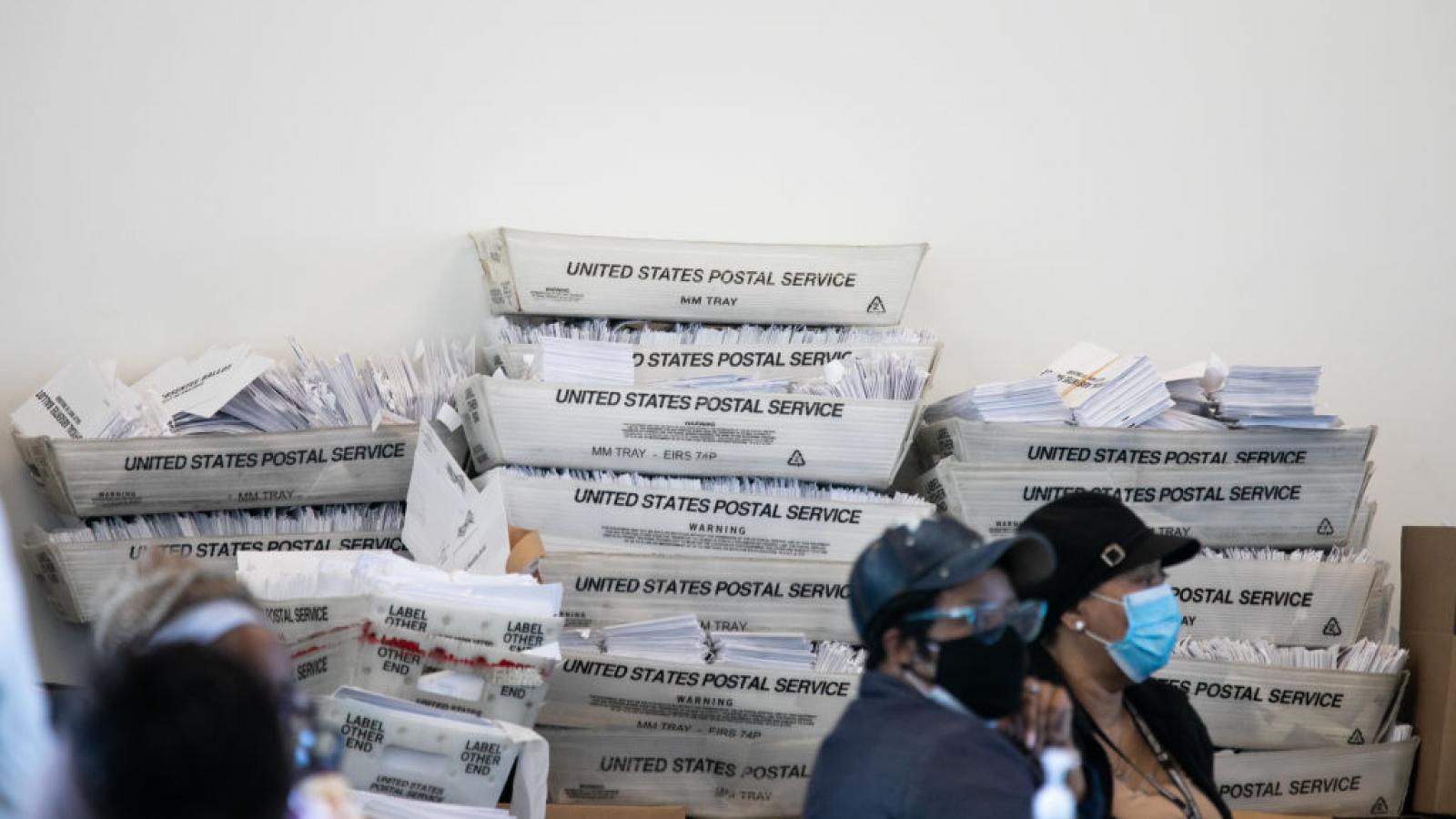 Records suggest more than 100 batches of absentee ballots in Fulton County could be missing. Some experts see "election tabulation malpractice" as state officials seek to remove county's top election supervisors.
On October 8, 1918, United States Corporal Alvin C. York reportedly kills over 20 German soldiers and captures an additional 132 at the head of a small detachment in the Argonne Forest near the Meuse River in France. The exploits later earned York the Medal of Honor.

Former President Donald Trump this week announced more details about his rally in Wellington, Ohio which is scheduled for later this month… The rally will take place at the Lorain County Fairgrounds in Wellington, which is around 40 miles from Cleveland, on June 26 at 7 p.m. It will be the first such event where the former president addresses his supporters since the "Stop the Steal" event on Jan 6. that came shortly before the riot at the Capitol.
When you want to persecute a political or ethnic group, it helps to demonize it first. The Natural Law, which God wrote on our hearts, rebels against open persecution of those who are clearly innocent, just because they're weak.
The Internal Revenue Service (IRS) denied a tax-free status to a Texas-Christian non-profit on the grounds that "Bible teachings are typically affiliated with the Republican party and candidates." CBN News reports that "Christians Engaged," an organization devoted to educating and empowering Christians to pray for the country and its elected leaders was refused tax status by IRS Exempt Organizations Director Stephen A. Martin.
After revealing that Biden has a long reputation of having fits of temper like he displayed yesterday, Jeff Zeleny said, "What we have not seen is Joe Biden answer questions like that without his aides screaming at him to stop.  I have never seen a president, covering the last four of them, who is so protected by his aides in terms of often not wanting him to answer some questions."
UNREAL: Biden: "I'll take your questions and as usual, folks, they gave me a list of the people I'm gonna call on."
The Politically Correct Lexicon – Latest Bob Siegel Show @ CGM Radio!


Biden Explodes At CNN Journo, Yells 'What The Hell Do You Do All The Time?' And 'You're In The Wrong Business'
Rep Gaetz Calls on FBI Director Wray to Fully Disclose the Role FBI Operatives Played in Instigating the Jan. 6 Capitol Riot
BREAKING: EVIDENCE PRESENTED AT HEARING TODAY SHOWS STACEY ABRAMS RAN FULTON COUNTY ELECTIONS
Video: Joe Rogan Warns "What's Happening In Mexico Could Easily Happen Here" Due To Defunding Of Police
Does Man Really Have Free Will? Since You Asked w/ Pastor Jim Berrier @ CGM Radio!

A Group Of Parents Sent Their Kids' Face Masks to A Lab for Analysis. Here's What They Found!
Why Are We Suddenly Allowed to Talk About the Lab Leak Theory?
Donald Trump Announces Visit to 'Nations Decimated Southern Border' Before Kamala Harris Has Planned Trip There
Kamala Harris has gone 84 days without visit to border since being tapped for crisis role
AG Merrick Garland: Domestic Terrorists Fighting For the "Superiority of the White Race" Are the Greatest Threat to the US (We know what he really means by "White Supremacists" and it's not actual white supremacists)
Black man admits to shooting white people because they are WHITE
Of course! Biden's UN Nominee Accused Israel of Apartheid
IDF 'neutralizes' Palestinian woman who rammed and stabbed Israeli troops in West Bank
'Daddy!' Pastor's Children Sob as Police Arrest Him for Violating Canada COVID Orders Despite Massive Drop in Cases
Florida Gov. Signs Bill Requiring Moment of Silence in Schools: You Can't 'Be Successful' without God
Praise God: Adrianne Curry Apologizes for Judging Kirk Cameron for His Faith, Says She was Brainwashed by Hollywood Elites
Tucker Carlson tonight suggested that the FBI may have helped plan and participate in the Capitol riot on January 6th of this year via their infiltration into certain groups. This was his opening segment tonight.
"If you don't sense what the narrative is and go with it…" @IvoryHecker speaks out about corruption in bias within #fox26.#Fox26Whistleblower pic.twitter.com/pi4ixJsbvY

— 🎙 CGM Radio News (@CGMRadioNews) June 16, 2021

NOW WE HAVE PROOF: FBI and DHS Attempted to Recruit Green Beret to Infiltrate Oath Keepers Before Jan. 6 Riot — AND HE RECORDED IT
House conservatives released a new memo in advance of President Biden's Wednesday summit with Vladimir Putin calling out the Democrat's "tough words but weak actions" and offering advice on policies that could actually counter Russian aggression. In a new memo obtained by Fox News, the Republican Study Committee (RSC) – the largest group of House conservatives – outlined five measures that Biden could enact. His face-to-face meeting with Putin in Geneva comes after crippling Russian-originated cyber ransomware attacks, and Republicans say Biden needs to be doing more.
On May 31, 2021, Indian authorities took four Christian family members into custody. According to local reports, the four Christians were accused by radical Hindu nationalists of breaking COVID-19 lockdown protocols and violating the state's anti-conversion laws by merely gathering in their own home for prayer.
Biden Gets Touchy Feely After He Lands in Geneva for His Meeting with Vladimir Putin Where No One is Wearing a Mask, No Social Distancing
Dekalb County, GA Refuses To Provide Information On Open Records Request Regarding Receipt For 25M Voter Registration Applications Ordered For County Of 800k
The phrase "The Big Lie" that the left keeps repeating comes straight out of Hitler's Mein Kampf!
Video Proof That the Election Counting Stopped in ALL swing states the night of the election
'The Privilege of Being a Democrat': Schumer Immediately Forgiven For Using 'Outdated and Offensive' Word
Large proportion of mass shooters had unmedicated, untreated mental illness, study finds
We knew they wanted us in masks forever! —-> The downside of ditching masks: the return of colds, flu (leftist Boston Globe link)
Is a "Climate Lockdown" on the horizon?
Corrupt Georgia Republican Secretary of State Brad Raffensperger Pretends He Was Unaware of Missing Chain of Custody Documentation In His State
Fulton County Election Official Admits Chain of Custody Documents Missing for 2020 Absentee Ballots Deposited in Drop Boxes
Good times: A Election Fraud Case Attorneys Subpoena Fulton Election Officials For Deposition
Critical Race Theory: These states are already cracking down on the controversial concept
Bob welcomes back Mark Walters. Mark has had a varied career including the Navy (Quartermaster 2nd Class Petty Officer in navigation) public school teacher, prison chaplain, and Correction Deputy for Sheriff's Department. Bob invites Mark to share his views on Critical Race Theory from the point of view of a conservative African-American. Listen now!
John Stewart goes scorched earth about the orgins of Covid on Steven Colbert! Georgia on my mind! Even Raffensberger can't hide the reality of fraud now. Former Israeli Prime Minister Benjamin Netanyahu calls the new Neftali Bennet led government "Sodom." Vacsheen deaths recorded in the VAERS system have syrocketed but are we being lied to about natural immunity? The WHO's chief scientist is served with Legal Notice for Disinformation and Suppression of Evidence. Yes, men are still looking for the Ark of the Covenant but has it already been found? We broke that it already was over a year ago right on this podcast! A Fox 26 Houston reporter live on air on Fox 26 says she has been secretly recording them and will be exposing them today!  And Putin asks, "Who killed Ashli Babbit!?" (in so many words) You will NOT want to miss this jam pack edition of World News Brief!
Absolutely everyone on earth needs to watch this.

You'll see why.https://t.co/5TGLQ691tM

— 🎙 CGM Radio News (@CGMRadioNews) June 12, 2021
Of all the questions asked, words spoken, and ink spilled on the so-called "Capitol Siege" of January 6, 2021, none hold the key to the entire event quite like what Sen. Amy Klobuchar asked of Christopher Wray. The Democrat from Minnesota asked the Trump-appointed FBI Director: Did the federal government infiltrate any of the so-called "militia" organizations claimed to be responsible for planning and executing the Capitol Siege?

Dr. Stephanie Seneff sounded off on the Covid jab on Monday during an interview with Rose Unplugged 1320 AM WJAS. Dr. Seneff went into great detail on how toxic the spike protein is and how the vaccine forces the body to make lots of the spike protein: "[The vaccines] are making a spike protein that has been edited…it's not a normal version of the spike protein, it's been modified."
On Sunday evening, Israel's longest-serving prime minister, Benjamin Netanyahu, bid farewell. In characteristic fashion, he went down fighting. As a parting shot, he cited a verse in Psalms with a hidden meaning highlighting the partisan duplicity of Naftali Bennett, comparing the new government to the Biblical hotbed of evil, Sodom.
What will the military, the Supreme Court, and the people eventually do?  How will the military, the Supreme Court, and the masses react to the outcome?  How will the military move, how will the Supreme Court rule, and eventually do the masses rise up and take to the streets…if it becomes clear that the presidential election of 2020 was compromised, was stolen, or at the very least had way too many abnormalities and illegalities and thus the wrong person is possibly sitting in the White House?  What happens if it becomes clear that President Trump was re-elected and the Progressives actually stole the election?  What happens if we find out that the election was manipulated?  What happens if?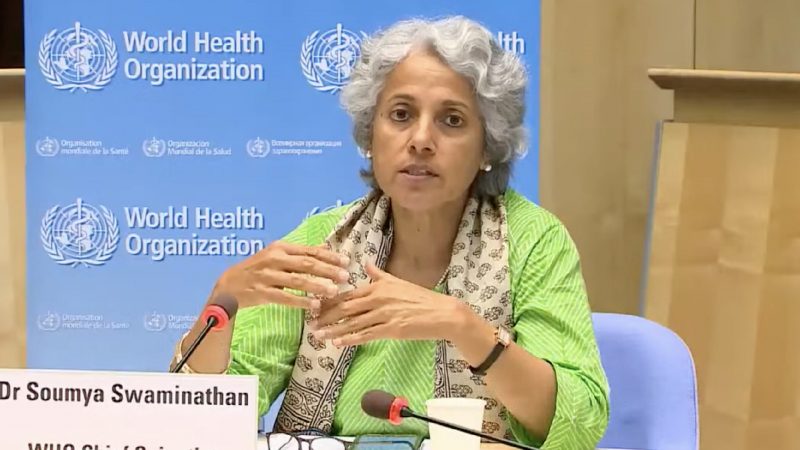 On 25 May 2021, the Indian Bar Association (IBA) served a 51-page legal notice on Dr Soumya Swaminathan, the Chief Scientist at the World Health Organisation (WHO), for: "[H]er act of spreading disinformation and misguiding the people of India, in order to fulfill her agenda." The Mumbai-based IBA is an association of lawyers who strive to bring transparency and accountability to the Indian justice system. It is actively involved in the dissemination of legal knowledge and provides guidance and support to advocates and ordinary people in their fight for justice.
We here at CGM News and CGM Radio believe that the brave men and women of the armed forces and police forces who are serving, have served, and have given their lives or limbs in defense of our great nation and wonderful cities deserve an entire MONTH dedicated to honoring their patriotism, bravery, and sacrifice! Without these brave warriors we would not have the amazing country and cities that we are blessed to live peacefully in every day. Therefore today, June 6, the 77th Anniversary of D Day, Cross Global Media is launching Memorial Month.
CGM News Archives
Visit the CGM News Archives for links to all articles that are no longer on the front page.